Top 10 Flats in Chandigarh - 2023
As per latest demand and searches by the customers, following are the Top 10 Flats in Chandigarh or nearby societies in 2023 which are among the most trending in the market. Since Chandigarh has no space to expand so new flats in Chandigarh are hardly to find and one has to come down to Mohali or Panchkula area which is now called as TRICITY area of Chandigarh. Clients who are looking for premium flats of following categories for their own living or for future planning can consider these in their check list.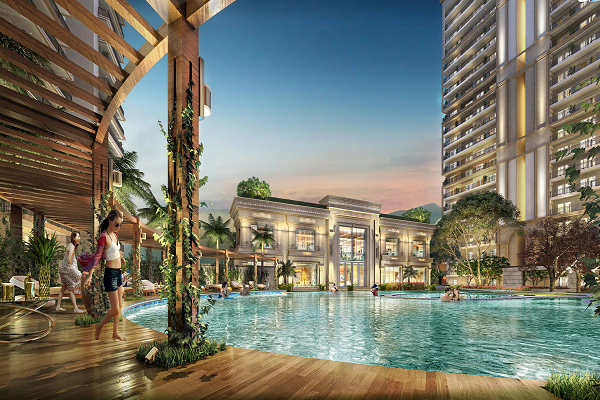 Offering Luxurious 3 BHK, 4 BHK apartments & elegant penthouses in Mohali. The Medallion offers best in class amenities and infrastructure. Every flat in each tower is a corner flat, designed for ample sunlight and natural ventilation. Every tower has dedicated lobbies with drop off point. The Medallion is the first project in tri-city offering double height podium parking and is among the top 10 flats in Chandigarh area.
3 BHK – Mini – 1550 Sqft
3 BHK + Store – 1995 Sqft
4 BHK – 2695 Sqft 
Marbella Grand is premium residential property in top 10 flats in Chandigarh or Mohali at the most Prominent location of Tricity with astonishing & impeccable features & amenities, mesmerizing architecture & concept. Marbella Grand is located in the IT City, Sector 82-A, Mohali on 200 ft wide international airport road. It consists of 23 floors, 668 ultra-luxury apartments, earth villas, sky villas.
3 BHK +Store +Puja Room – 1522 Sqft
3+1 Penthouse – 3864 Sqft
4+1 BHK + Store +Puja – 2256 Sqft
4+1 Penthouse – 4910 Sqft
5+1 BHK 5666 Sqft
A upcoming Under Construction project on Patiala Road, Zirakpur, Mohali with 3, 3+1, and 4+1 BHK luxurious apartments on Patiala Highway. All apartments at Ananta Aspire are smart homes. This project is a dual-core structure (2 apartments on each floor) that will allow maximum natural sunlight from all directions and open out to a picturesque view of the city.
3 BHK – 1830 Sqft (Super Area)
3+1 BHK – 2245.40 Sqft (Super Area)
4+1 BHK – 2900 Sqft (Super Area)
Penthouses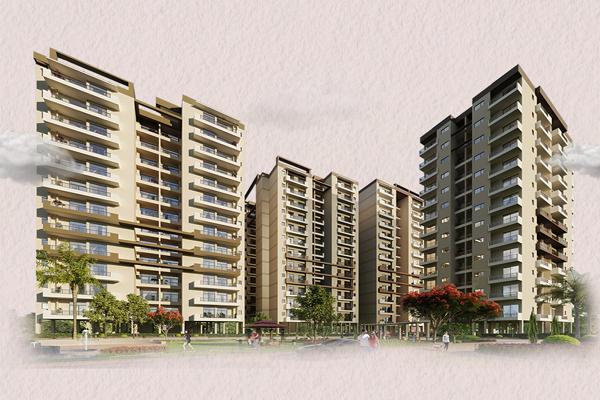 Redefining the standards of elegant living with meticulously planned apartments or flats in Zirakpur that are crafted with sophisticated taste, Uptown Skylla Zirakpur has outdone its residential stature with impeccable premium Flats. Available in configurations of 2, 3, 3+S, 4+S BHK luxurious Flats and Pent houses in Zirakpur and among top 10 flats in Chandigarh/ Mohali area.
2 BHK – 1220 Sqft
3 BHK – 1420, 1505, 1665, 2020 Sqft,
4 BHK – 2505 Sqft 
Sushma Belleza is an Gold series project from the Chandigarh region's largest and most trusted builders and certainly in top 10 flats societies. Belleza apartments are part of Sushma Downtown– A 60 Acre mega township on Airport road, Zirakpur. The project offers  big size flats with servant room. Airport road or PR 7 road which is going to connect Mohali to Zirakpur to Panchkula to Kalka- Shimla Highway.
3+1 BHK – 2,300 Sqft
3+1 BHK – 2,800 Sqft
4+1 BHK – 3,400 Sqft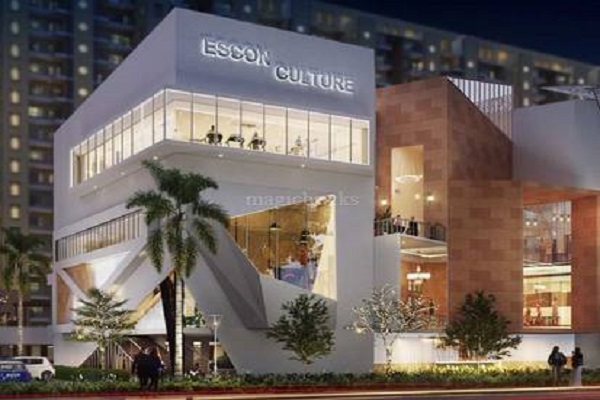 Escon Primera, a sprawling 21-acre residential project on airport road that's a testament to luxury and style. Its apartments are meticulously crafted to offer a harmonious blend of aesthetics and functionality. With a host of world-class amenities and a secure gated environment, Escon Primera is the perfect haven for those seeking a life of comfort and convenience.
3 BHK – 1550 Sqft
3 BHK + Store – 2100 Sqft
3 BHK + Servant – 2250 Sqft
The residences are aesthetically pleasing and promote the well-being of the environment. Optimized air conditioning, reflective glasses & solar panels to provide you uninterrupted power supply while keeping your bills in check make it in top in Chandigarh/ Mohali properties. It ensures complete harmony of the body, mind and soul on Patiala Road, Zirakpur.
3 BHK + Servant – 1906 Sqft
4 BHK + 4 Bath – 2809 Sqft
5 BHK + 4 Bath – 3361 Sqft
Riverdale Aerovista near Aerocity, Mohali is a versatile option for Plots, Villas & Independent floors. Its vicinity on Chandigarh Airport road and nearby major establishments i.e. IT park, ISB, upcoming Ashoka University, Infosys, International Schools etc makes it a prime location property.
INDEPENDENT FLOORS :
3 BHK & 3+1 BHK
PLOTS:
112 sq yd, 120 sq yd and 150 sq yd.
Affinity Balgravia is by a  leading real estate company that shapes your dreams by offering aspirating, extravagant, and luxurious apartments on Zirakpur, Patiala Highway. At Affinity Belgravia each tower is amazing which attracts with its spectacular & spacious grounds.  All of those apartments are meticulously planned to give Affinity Belgravia a Dream Living".
3 Bath – 2150 Sqft
3 Bath + Servant – 2650 Sqft
4 Bath + Servant – 3380 Sqf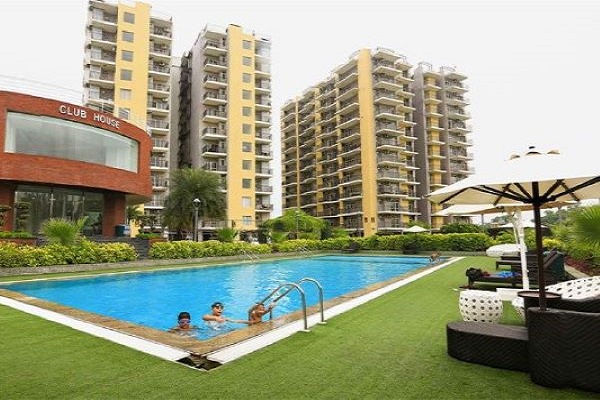 Trishla City residential township nestled in pollution and congestion free region of Zirakpur. It is a premium residential development that offers all range of flats surrounded by lush green landscapes with the serenity of the nature & the convenience of city life. Located on K-area of Patiala Road, Trishla Society offers a range of modern apartments with thoughtfully designed interiors and top-of-the-line fittings.
3 BHK – 2048 Sqft
4 BHK – 2540 Sqft
4 BHK  – 2750 Sqft
As Noble Callista was conceptualized to offer the utmost convenience to the dwellers. Located in Sector 66, Mohali is a calm and budding suburb and lies directly on the International Airport Road.  Club Royce is well equipped with all modern amenities and leisure activities that can help in lifting stress and tensions. The wide array of entertainment is designed keeping different age groups and needs in mind.
3+1 BHK – 2850 Sqft
4+1 BHK – 3500 Sqft
5+1 BHK  – 5000 Sqft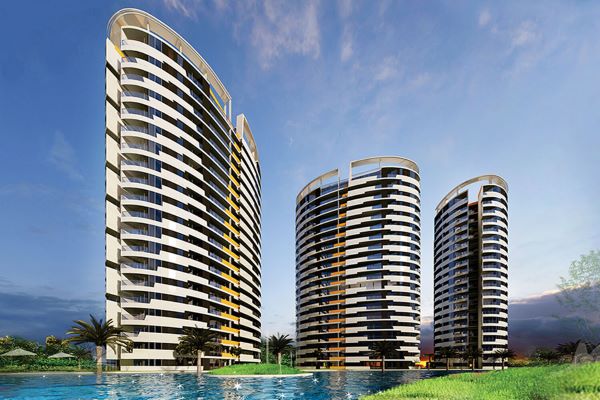 Omaxe has come up with another opportunity for you by introducing Omaxe Group Housing Flats in Omaxe New Mohali, which is the High Rise multistory Apartments named Omaxe The Lake. It is very near to Omaxe Commercial hub of 140 Acre and Commercial Tower of India Trade Tower and International Trade Tower, and Holiday Inn Five Star Hotel. Going to North India's first ECO Township.
 1/2/3/4 BHK Size: 950- 4850 sq ft, Luxury Apartments adjoining Lake Mullanpur, New Mohali.
The search for a perfect home is not limited to these top mentioned projects. Your requirement may fit into few other good products available in the market.
We have some hand picked FLATS which are exclusive in terms of Location, Price or Specifications. Book an Appointment to explore that.
Confused about your Housing Decision !
Turn your thoughts into action
Just let us know your location preference, requirements and budget
We will make things easy to choose a best home.
Call or WhatsApp now